Publication opportunities
—–
Special Issue Gestion 2000
The Journal Gestion 2000 is the Scientific partner of MASCIK 2021. The Special Issue of Gestion 2000 will include proposals for articles on the following themes only:
OI contribution to sustainability in a managerial perspective
Critical studies on measures linking OI
Innovation performance and sustainability
Critical studies on responsible innovations
Finance for development within a sustainability framework
Co-creation between businesses and consumers for the development of sustainable consumption
CSR and open innovation
Gestion 2000 will examine the articles preselected by the MASCIK 2021 Scientific committee on the basis of a minimum two reviewings. After another round of evaluation led by Gestion 2000, the Journal will select a maximum of 5 articles for the Special Issue. The other proposals will be either published (outside the Special Issue), will follow the standard evaluation process of the Journal, or will be rejected.
Be careful : Papers accepted at MASCIK 2021 will not be accepted by Gestion 200 de facto.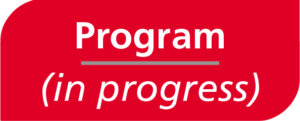 Location and Contact
ESSCA Lyon Campus
4 Avenue du Pont Pasteur
69 007 Lyon, France
> E-mail